Full of Muscle Feeling Realistic Adult Doll with Big Boom- Florence (158cm | 5.18ft)
Regular price
$1,599.00
/
Tax included.
Shipping
calculated at checkout.
Florence is a sexy doll with a beautiful curvy waist. The waist is an important part of her curves beauty. It is the most varied part of women's lines. Florence's waist is obviously narrower than the crotch from the front, forming a large chest and a large waist and thin crotch. When viewed from the side, the back waist and hips form a clear curve. The more obvious the dividing line between the waist and the chest and the hips, the more rhythmic and sexually beautiful women's curves are. The beauty of Florence's waist is mainly reflected in the smooth curves up and down, as well as the graceful curves of the shoulders and chest, and the plump buttocks. The body is beautiful because the upper waist has dents and the lower waist gently expands toward the hips. It is this change that makes the curve of a person beautiful.
This adult life love sexy doll with big boobs and ass will bring you into a wonderful illusion. Live a fairy tale with this great realistic sex doll.
---
| | | | | | | | | | | |
| --- | --- | --- | --- | --- | --- | --- | --- | --- | --- | --- |
| Height | Breast | Waist | Hip | Cross Shoulder | Arm length | Leg length | Net Weight | Oral Depth | Anal Depth | Vaginal Depth |
| 140cm  | 82cm | 53cm | 78cm | 33cm | 48cm | 66cm | 25kg | 13cm | 16cm | 18cm |
| 148cm  | 83cm | 53cm | 79cm | 33cm | 52cm | 66cm | 28kg | 13cm | 16cm | 18cm |
| 158cm  | 94cm | 53cm | 86cm | 37cm | 60cm | 78cm | 34kg | 13cm | 16cm | 18cm |
| 161cm  | 95cm | 54cm | 87cm | 37cm | 64cm | 78cm | 40kg | 13cm | 16cm | 18cm |
| 165cm  | 96cm | 55cm | 86cm | 37cm | 65cm | 79cm | 41kg | 13cm | 16cm | 18cm |
| 170cm  | 105cm | 57cm | 92cm | 38cm | 65cm | 89cm | 35kg | 13cm | 16cm | 18cm |
Note:
(1) Size for manual measurement, there may be several centimeters error, belongs to the normal phenomenon.
(2) We recommend buying as model item: You will get 100% same as picture dolls. As Model is with the same head and body size. If you choose the other height doll, you will get the doll with same head and different body size.
This is an advanced surreal sex doll with the following functions:
Areola, labia, and anus are superfine.Support oral sex, anal sex, breast sex.(Silicone Head cannot support oral sex)
The lifelike ball joint skeleton allows her to pose like a human, not limited to the typical up, down, left and right posture
Snap in and place the neck joint
Joint skeleton
Shrug shoulders
Seamless
Advanced quality of TPE, despite her fair skin, she does not look plastic at all.
Realistic, not only looks beautiful in photos, but also looks better in reality!
Perfect pubic position, suitable for lovers of dog poses or having sex in standing behind.
Flexible Skeleton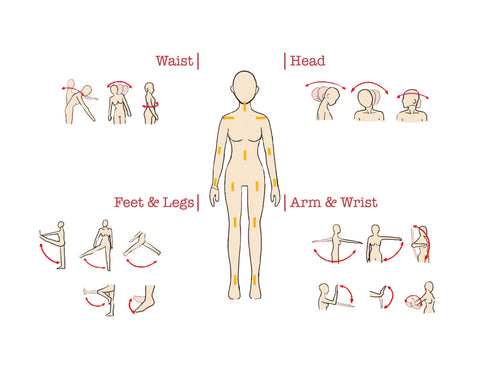 Cleaning and Maintenance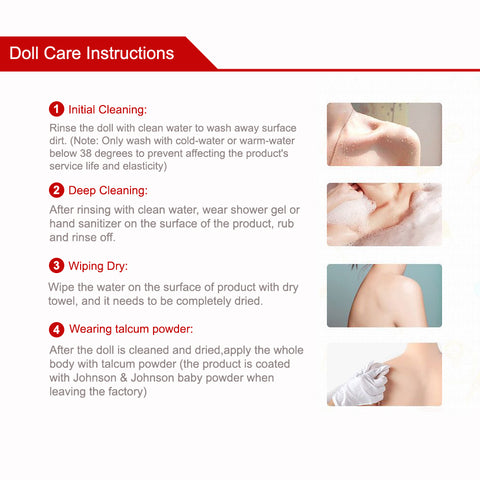 ORDER PORCESS
First of all, you need choose the type of doll you like according to your own ideas, choosing suitable height and body characteristics, skin color and other options. You can also match some doll storage sofa and other matching options for your sexy doll. Then start to place the order and finish payment. When we receive your order, we will arrange the factory to customize your doll.Your doll will take 10 -14 days to be dispatched.
Once your doll is completed we will send you a selection of images of your doll. After you confirmed your doll pictures then we would arrange dispatch.
CANCELLATION POLICY 
All our Real Dolls are customized and be ordered on demand. Due to the nature of our products, our sex dolls are not returned. Once the doll is produced, it will not be canceled. The change of doll order will depend on the situation. Changes may incur handling fees. 
Changes made to an order after it has moved into production/creation will be subject to a 10% processing fee. 
Our products are considered as special or customized orders (excluding repair kits, adhesives). Any cancellation (whether oral or written) without confirmation from mydollpro will not be considered a cancellation and you will be charged for the order.
Cancellation within 7 days will incur a 10% handling fee. Cancellation within 7 to 14 days will be charged a 20% handling fee. No cancellations will be accepted once your order is moved to production/creation. 
Changes made after the order enters the production/creation stage will be charged a 10% handling fee. 
REFUND POLICY 
Due to the nature of our products, we do not accept returns for opened items. To request a refund for an unopened item, you must contact us within 7 days of receiving the order to obtain a return authorization number. We do not bear the shipping cost for returning the goods to us. After receiving your return and checking the returned goods, we will refund the price of the goods purchased with your credit card ONLY for the unopened/unused goods, minus the original shipping cost. If you request a refund after 7 days, you will need to pay a 10% handling fee. We will not accept refund requests after 10 days of the product delivery.
Allow us 10 business days from the time we receive your item to process your return.Depending on the reason for your refund, we may request that the item be returned so that we can evaluate the product and provide a full refund. Please remember that we will not issue partial product value refunds for package deals; they must be returned together! Any items returned to us for use or opening will be disposed of and we will not refund.Please note that if there is no return authorization number on the package, we will not accept returned goods. 
DEFECTIVE OR INCORRECT ITEMS 
If you opened the item and it is defective, or if it is not the item you purchased, send email to our customer service department at mydollpro@hotmail.com, so we can resolve the issue for you. We will need to see pictures to verify if it is a defect or the incorrect item. Once pictures verify it is a defect or the wrong item, we will send a replacement at our expense. You must contact us within 10 days of delivery for us to replace a defective/incorrect item. After 10 days we will not replace nor refund defective/incorrect items.
Free Shipping and Secure Payments
We offer FREE Shipping for most countries (USA, Canada, Australia, Europe, South America, etc) Note:We cannot provide shipments to Muslim countries because of the local policy of selling such products. We respect your privacy, there is no labeling on the box that might reveal the content, and if you prefer we can ship to a Fedex store instead of your address, so you can pick up your love doll at your convenience. We will send you a tracking number once your doll is shipped, and we use Fedex and DHL to speed up shipping and guarantee a safe delivery.
Before arranging delivery, our quality control department will inspect your doll again, and then pack it for shipment.
Generally, dolls can only be transported by air through courier companies (such as UPS and Fedex). International delivery will take between 3 and 14 days, and the courier can provide real-time tracking.
Payments are secured by our customer privacy policy, we don't store your credit card information and we use Paypal to guarantee and protect your credit card information and payments (no Paypal account required, you can pay with debit and credit card). If you prefer to use a bank wire, please contact us. 
VAT Clearance Service
FREE VAT Clearance Service for all our Customers!
If you are from US, EU, Sweden, Denmark, Ireland, Canada and Japan, we are now offering VAT clearance and import duty clearance service for you!Our price includes the VAT fees,so our clients do not need pay more fees for VAT. 
Discreet
We understand the importance of privacy. Therefore, each doll is carefully packaged to hide the contents on the box. Only you will know what is delivered, because there are no instructions on the outside of the box. This is the so-called white glove delivery, and we believe you will be satisfied with the packaging and delivery service.
Packaging
Each doll is packaged into a plain brown box with protective packaging and shock resistant foam within. Depending on the size of the doll, the box may approximately 170cm tall, 42cm wide and 28cm deep.
We also offer a upgraded flight and storage case for a fee of $350-450 which can be added to your doll when selecting your variations option.
If you have any questions with regards to the ordering and delivery process feel free to contact us and we will be happy to assist you.